Animation Showcase on freely streaming shorts to animation artists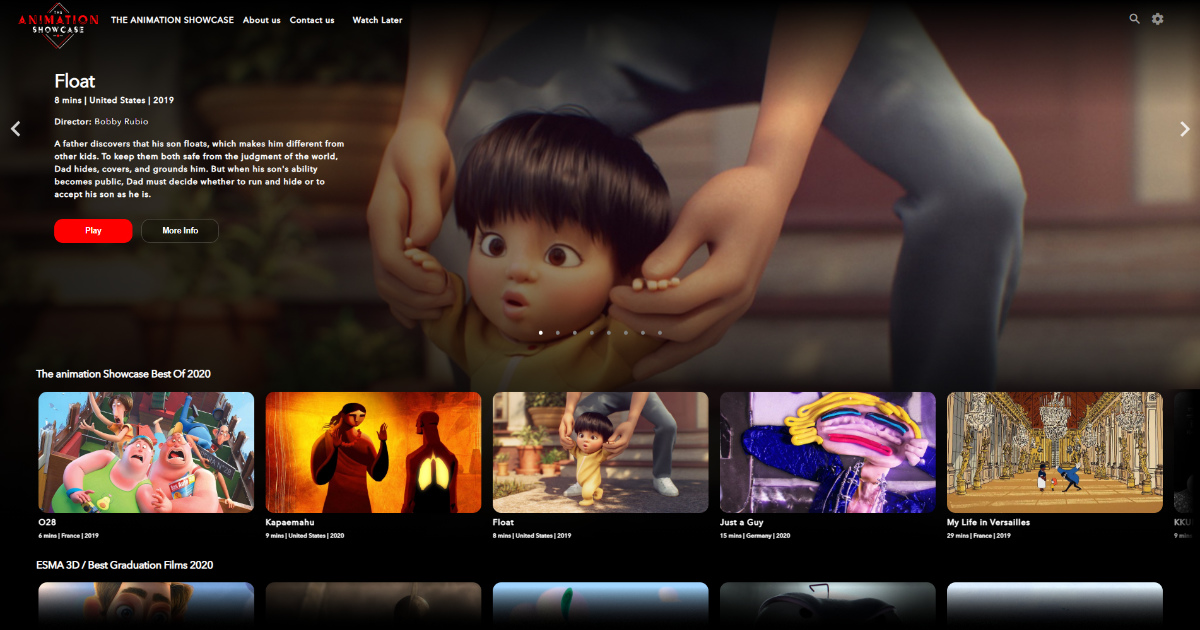 The Animation Showcase is the new streaming service made exclusively for the animation industry. This dedicated platform shows work from studios big and small, from industry giants to up-and-coming independents. Participating film-makers can expect an engaged audience of animators, artists and studios, as well as directors and producers from the motion picture and creative industries. The Animation Showcase is the brainchild of Benoit Berthe Siward, who hopes that his platform will shine the spotlight on great work that deserves your attention.
Benoit, an alumni of the prestigious RUBIKA in France, works closely with animation studios to promote their projects and assist in the submission process for award shows. He hopes to build on an impressive track record after helping 2018's Garden Party and 2020's Sister earn a nomination in the Best Animated Short category at the Academy Awards. With the Animation Showcase, Benoit intends to replicate this role in the digital space.
We spoke to Benoit about the launch of his platform, and what he hopes it will bring to the industry. For those with work to exhibit, he provides some insights into what he looks for when selecting films to showcase. Read our interview below!