Juhas documents his character rigging process in Harmony Premium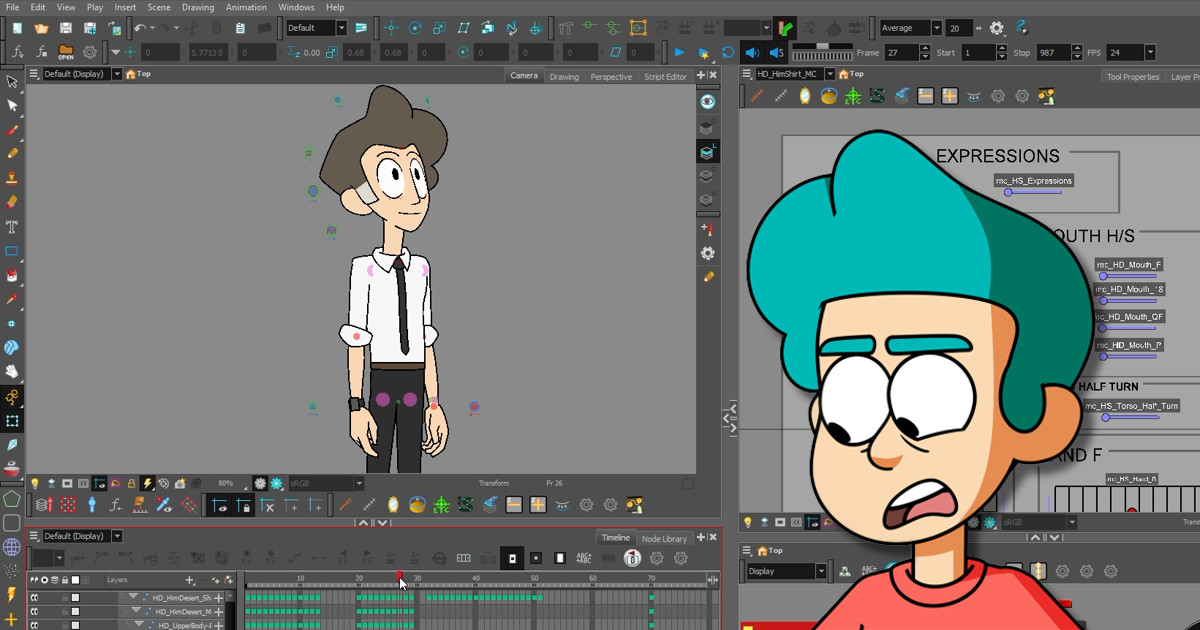 Interested in designing and rigging a 2D character for a professional-grade animated production? A new tutorial series from Piotr Bartosik (known online as Juhas) has you covered. Providing an in-depth look at his own personal project made using Harmony Premium, these videos take users from initial character design through to a fully deliverable character model, ready to be animated!
We spoke with Juhas, and he was kind enough to provide extra insights on his rigs. He covers his favourite uses of Harmony Premium's features, and provides practical tips for improving workflow and organization. Juhas also offered valuable advice on how character rigging and build artists can pitch themselves to the industry.
A talented rigging artist with more than a decade's experience in animation, Juhas is currently a Technical Supervisor at Lighthouse Studios, the team behind kids' favourites such as Bug Diaries and If You Give a Mouse a Cookie. Watch his tutorials and read our interview with Juhas below!